This page uses affiliate links. When you click an affiliate link, we get a small compensation at no cost to you. See
Our Affiliate Policy
for more information.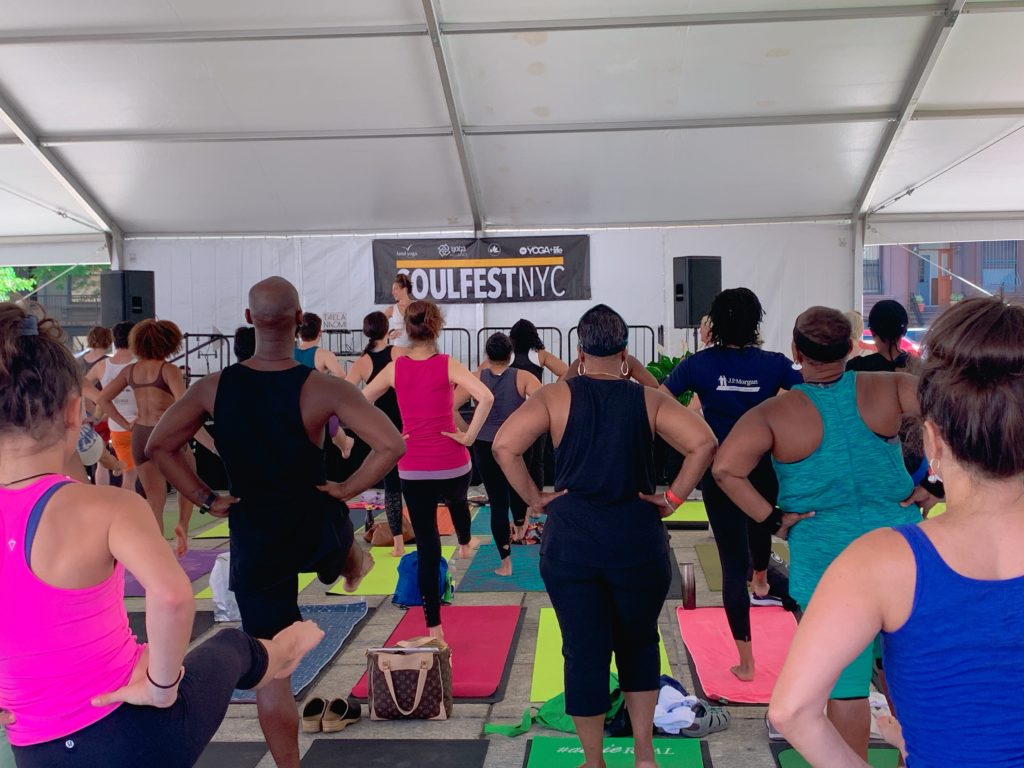 Free events are abundant in New York. Please see below for a list of selected free events that are occurring Monday, 7/15/19-Sunday, 7/21/19 in NYC. Please note, times and things may change, so it is best to contact the event organizer for the latest updates. The event organizer can be found in the link in the title. Events may also fill up to capacity.
Pop-ups may occur in multiple dates, and to avoid repetition only a few dates were selected for this post.
For a list of standard free events, such as landmarks and museums please go here for a weekend guide. For a list of my 5 main resources for finding free events please go here.
Monday, 7/15/19
What: Movie screening of Bad Boys. Starring Will Smith and Martin Lawrence and directed by Michael Bay.
Where: Bryant Park
When: 5pm-11pm
Nearest Train: B/D/F/M 42nd St – Bryant Park
RSVP: Walk in. Bring a blanket and sit on the Lawn to enjoy great food, friends, and a feature film. Bryant Park Movie Nights are presented by Netflix. Lawn opens 5pm and film begins at sunset. Food and drink curated by Hester Street Fair for sale on the Fountain Terrace.
What: Full body workout class. This event repeats every week on Monday between 6/3/2019 and 7/29/2019.
Where: Bryant Park Fifth Avenue Terrace (Fifth Avenue and 41st Street)
When: 6:30pm-7:30pm
Nearest Train: B/D/F/M 42nd St – Bryant Park
RSVP: Walk in
What: Clothing swap. Bring old clothes to donate and take home "new to you" clothes home.
Where: The Keep (205 Cypress Ave, Ridgewood, NY)
When: 8pm-12am
Nearest Train: L/Jefferson St
RSVP: Walk in
Tuesday, 7/16/19
What: Free bi-monthly networking event and fireside chat. July's event is with Jordana Kier, co-founder of the feminine care brand LOLA.
Where: The Knot Worldwide, 25th Floor (195 Broadway, New York, NY)
When: 6pm-8pm
Nearest Train: A/C/J/Z/2/3/4/5 / Fulton St
RSVP: Required (link in title)
What: Join the Meatpacking BID and the Wellth Collective for a fun al fresco fitness series consisting of three free 45-minute classes at 6pm, 7pm and 8pm nearly every Tuesday night, starting May 21 through September 10.
6pm – DanceBody
7pm – 305 Fitness
8pm – BYoga
Where: 14th Street Park (10th Avenue between 14th and 15th streets)
When: 6pm-9pm
Nearest Train: A/C/E/L 14th St
RSVP: Required (link in title)
What: Join teacher Talia Castro-Pozo, for sunset salsa dancing. This event repeats every week on Tuesday between 7/9/2019 and 8/27/2019.
Where: Pier 45 at Hudson River Park (Hudson River Greenway, New York, NY)
When: Beginner Lessons – 6:30 p.m. – 7:30 p.m.
Open Dance – 7:30 p.m. – 9:00 p.m.
Nearest Train: 1/ Christopher St
RSVP: Walk in
What: Matthew Kepnes' Ten Years a Nomad book tour.
Where: Strand Book Store (828 Broadway, New York, NY)
When: 7pm-8pm
Nearest Train: N/R/W/L/4/5/6 14 Street – Union Square
RSVP: Required
Wednesday, 7/17/19
What: Chat and Q&A about self-love, caring for our brains, and overall mental health.
Where: Sweaty Betty Tribeca (271 Church Street New York, NY)
When: 6pm-8pm
Nearest Train: 1/ Franklin St
RSVP: Required (link in title)
What: Free yoga all levels. The BID will provide a small supply of yoga mats that will be lent out on a first come first serve basis. Participants are encouraged to bring their own mats. Free fitness classes every week on Wednesday between 6/19/2019 and 8/7/2019.
Where: Flatiron South Public Plaza (Broadway between 22nd and 23rd Streets New York, NY)
When: 6pm-7pm
Nearest Train: W/R 23rd St
RSVP: Required (link in title)
Thursday, 7/18/19
What: Free headshots and We Are Women Owned Panel.
5:00pm-6:00pm Headshots
6:00pm-7:00pm Panel
7:00pm-8:00pm More Headshots + Mix/Mingle
Where: Wander Beauty Pop Up Shop (787 Lexington Ave New York, NY)
When: 5pm-8pm
Nearest Train: N/R/W/4/5/6 59th St – Lexington
RSVP: Required (link in title)
What: Life Coach & Author Lauren Zander and Spiritual Teacher & Author Biet Simkin talk about designing the life you want.
Where: The Farm Soho (447 Broadway New York, NY)
When: 6:30pm
Nearest Train: N/Q/R/W/6 Canal St
RSVP: Required (link in title)
Friday, 7/19/19
What: Movie screening Captain Marvel. Grab a blanket or towel and come enjoy a movie in the park. Glass bottles and alcoholic beverages are strictly prohibited. You should arrive before 7:30 p.m. to get your spot.
Where: Baruch Playground (68 Baruch Dr, New York, NY)
When: 8pm-10:30pm
Nearest Train: F/M/J/Z Delancey St-Essex St
RSVP: Walk in

What: Coney Island fireworks every Friday night (weather permitting) from June 21 through August 30!
Where: Coney Island Beach & Boardwalk, Between West 10th Street and West 15th Street (37 Riegelmann Boardwalk, Brooklyn, NY)
When: 9:30pm-10pm
Nearest Train: D/F/N/Q Coney Island-Stillwell Av Station
RSVP: Walk in
Saturday, 7/20/19

What: Come in and shop multiple small businesses! Music, bubbly and good vibes will be provided.
Where: Eleven Consignment Boutique (180 1st Avenue New York, NY)
When: 1pm-5pm
Nearest Train: L/ 1st Avenue
RSVP: Required (link in title)

What: Kayak with the Brooklyn Bridge Park Boathouse at the Pier 2 floating dock. This repeats every week on Sunday and Saturday between 6/1/2019 and 9/29/2019 and is weather permitting.
Where: Brooklyn Bridge Park, Pier 2 Dock (334 Furman St, Brooklyn, NY)
When: 10am-2pm
Nearest Train: A/C High St
RSVP: Walk in
What: Come experience self-care the M.M. way! Browse our summer collection, mingle with fellow remarkable women, and enjoy a complimentary hand massage by Spa Chicks On The Go.
Where: M.M.LaFleur, 13th Floor (130 W 42nd St New York, NY)
When: 6:30pm-8:30pm
Nearest Train: B/D/F/M/7 42nd – Street Bryant Park
RSVP: Required (link in title)

Sunday, 7/21/19
What: Kayak with the Brooklyn Bridge Park Boathouse at the Pier 2 floating dock. This repeats every week on Sunday and Saturday between 6/1/2019 and 9/29/2019 and is weather permitting.
Where: Brooklyn Bridge Park, Pier 2 Dock (334 Furman St, Brooklyn, NY)
When: 10am-2pm
Nearest Train: A/C High St
RSVP: Walk in
What: Sunset Sunday salsa dancing.
Where: Hunter's Point South Park , LIC Landing Events Space (Center Blvd, Long Island City, NY)
When: 6pm-9pm
Nearest Train: 7/Vernon Blvd – Jackson Av
RSVP: Walk in